The Chronicles of Freylar
Introduction | Release schedule
Welcome to Freylar; a domain set in a fantasy realm akin to the fairy-tale worlds described to young children. However, this surreal alternate world has a darker undercurrent, and it falls to The Blades, a militant order, to defend the people from those half-seen horrors born of the shadow. The Chronicles of Freylar closely follows the native inhabitants of Freylar - the Freylarkai - and their continued struggle to survive in their beautiful, yet hostile, environment.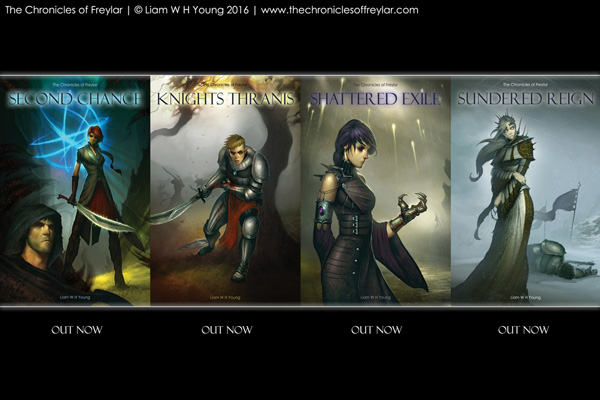 The Chronicles of Freylar is suited primarily to adults and mid-to-late teens. The series is a work of both dark fantasy and science fiction, which follows the dual identity of its protagonist across two very different worlds, linked by a chance encounter. Some scenes of horror, violence and mild sexual content are present throughout the series, though it is predominantly a work of fantasy. Volume #1, titled Second Chance, is available now in both eBook and paperback editions. You can follow the development of the series here, as well as on social media.


Become a Blade Aspirant | Mailing list
So you think you have what it takes to become a Blade Aspirant? Well then, click here to test your mettle.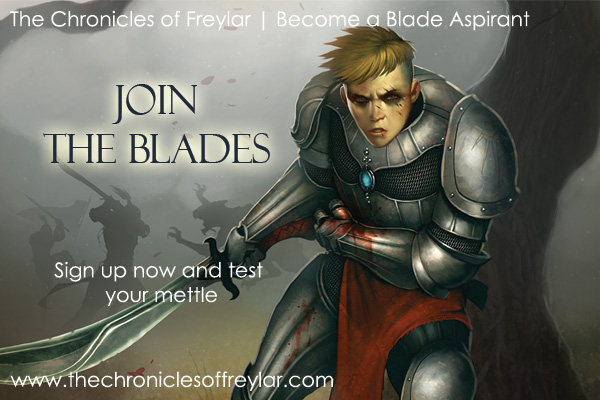 eBooks | Paperbacks
Second Chance

| Volume #1 | The Chronicles of Freylar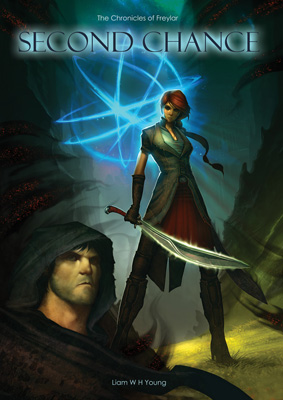 Callum is a member of the Shadow class, the lowest social class in human society. His kin lead desperate lives, often dying young. Those who survive depend on the scraps left in the wake of an over-indulgent post-apocalyptic humanity, which clings to the remains of a broken metropolis. The Shadow class becomes an increasing concern as its numbers swell; a direct result of ineffective government policies that fail to address the problem. This ultimately prompts a desperate government to begin an unethical process of forced relocation, known as the Rout, ignored by an uncaring society looking to bury its problems. Abandoned by his parents, left to suffer a nomadic childhood in various children's homes, followed by teen life surviving outdoors on the streets, Callum develops a resolute determination to endure the horrors life throws at him. He is a survivor; able to think fast on his feet, yet his principles hasten his near death during a chance encounter with an enigmatic alien entity. Callum is given a choice; either take his chances with his now ruined body, or gamble on a new life.
Awakened within the comatose body of a non-human female and faced with a distraught father, Callum is reborn as Rayna, in an entirely new world, presenting the opportunity to start a new life. This world also has a darker undercurrent, however, and it falls to The Blades, a militant order, to defend the people from those half-seen horrors born of shadow. Rayna is inducted into the ranks of The Blades as she tries to navigate through her strange new world, and master new and wonderful abilities, yet she finds herself fighting two battles; one against the repressed memories of her unfortunate past, and the other a war against fresh nightmares looking to claim dominance over her new world.
You can preview the eBook here on Amazon Kindle.






"Second Chance: The Chronicles of Freylar: No.1"
I would definitely recommend this book and was hooked from the very first chapter. Definitely one of those "hard to put down" books. Looking forward to the next book in the series.
Christine Field - Waterstones - 5/5
"Intriguing and a great debut novel"
Great for fantasy lovers and an interesting take on the body-swap concept. I am looking forward to the next book!
Liane Simmonds - Waterstones - 5/5
"A very promising start"
I have found the author's first novel to start slowly for me. There is a good reason for that though. He tries to introduce us to two new worlds at the same time, showing all intricate details: a cruel and unforgiving dystopia, and magical fantastic world. The author does not try to 'put on anyone else's hat', he is not copying successful, great writers, he has his own ideas, plots and characters. I have found the main character's straightforwardness and honesty, and unappeasable curiosity a really good mix of personality traits. I am looking forward to read the next episode, hoping that it will be even more captivating...
Tobor Morocz - Amazon UK - 5/5
"When I read the first two chapters I knew I..."
When I read the first two chapters I knew I had to concentrate properly on the story. At chapter 4, I cannot put the book down. It is intriguing and I am looking forward to a sequel!
Sue Coole - Amazon UK - 5/5
"Can't wait for the second book - very good story"
I really like fantasy books and this book was really good, it had a great story that kept you gripped wanting to know what was coming next. Will be looking forward to the second part.
Sandra Birkinshaw - Amazon UK - 5/5
"Great debut for a promising author and series"
I very much enjoyed reading this. A good premise for a series while also being an entertaining tale in its own right. I found the characters to be interesting and well fleshed out while also leaving the reader wanting to know more about them and their motivations. From the authors Facebook page I believe that a sequel is already in the works. Look forward to reading it!
David Padwick - Amazon UK - 5/5
"Couldn't put this book down. Fantastic!"
This is a fast-paced book with plenty of plot twists and turns that had me hooked right until the end! I would highly recommend it to any science fiction/fantasy fans (and even to those who aren't fans)! I'm looking forward to reading the next instalment already.
Shola Yates - Waterstones - 5/5
Knights Thranis

| Volume #2 | The Chronicles of Freylar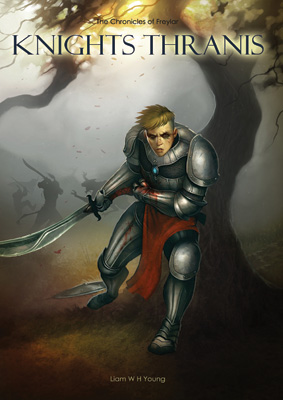 Due for release Summer 2017
Writing in progress
Gallery
Principal artist for The Chronicles of Freylar: Hardy Fowler @ FOWLERILLUSTRATION.